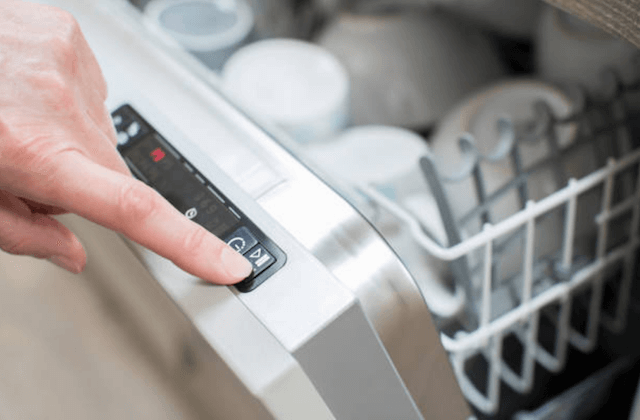 SAME-DAY SERVICE AVAILABLE:
(509) 571-2867
We need dishwashers to ensure that our dishes are cleaned in a short period of time without having to get yourself exhausted. Nonetheless, these dishwashers too are bound to break down and will require repair services. When your dishwasher breaks down, you don't have to buy a new one, rather, seek repair services from Five Star Yakima Appliance Repair.
We will ensure that we repair your dishwasher the same day you ask for our services and it will run again soon. Normally, we make sure that we load our trucks and vans with common parts that we use on our daily dishwasher repairs. We do this to ensure that we take the shortest time possible in your house.
DISHWASHER PROBLEMS
CONSTANT/LOUD NOISES
Even though this problem is common to almost all household appliances, every single appliance has reasons that lead to the production of these loud noises. In dishwashers, the source of these loud noises is either broken pump housing or washer arm bearing or motor bushing.
LEAKING WATER
The causes of this leaking issue in a dishwasher are both when the door latch or closure is broken and they need to be replaced with new ones. Also, another problem known to cause leaking in the dishwasher is a water inlet valve. This can be repaired as soon as our specialists get to your house.
WON'T TURN ON
Well, your dishwasher will not turn on if it is not plugged in. equally, it will not turn on if any of the circuit breakers tumbles. These are issues you need to check before you conclude that your dishwasher is having a problem. Besides the two issues, other problems known to make a dishwasher not to turn on include the electric controls, thermal fuses, motor relays, door latch or switches.
WON'T DRAIN/FILL
A dishwasher should be able to fill with water and drain this water after use. This is an assurance that your dishwasher is working properly. If your dishwasher does not fill with water, a problem could be with the water inlet valve, the float switch is if the door switch is broken. If the dishwasher cannot drain water, either the drain pump motor or the drain hose on the unit is broken.
WON'T CLEAN DISHES
The Yakima Appliance Repair Company takes care of issues that prevent the dishwasher from cleaning dishes such as the spray arm, housing gasket, filter or water tubes that have broken down.
WON'T DRY DISHES
In this case, there are several reasons why your dishwasher may fail to dry dishes and will need to either be repaired or replaced. These reasons include broken rinse aid dispenser, heating element, or thermostat. Luckily, we do repair all the brands and models of these parts.
WON'T DISPENSE DETERGENT
This issue can either be caused by a broken wax motor, timer or bi-metal release. We will check these parts during our repair sessions and determine if we will repair them or we will replace them with new ones so that your dishwasher can dispense detergent throughout your machine.