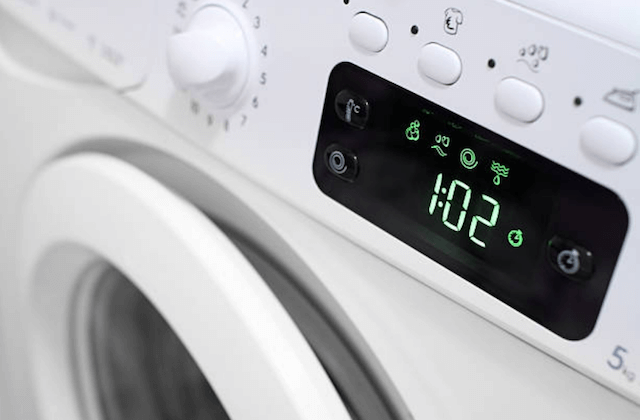 SAME-DAY REPAIR SERVICE:
(509) 571-2867
For you to avoid piles of laundry in your laundry area, you need to ensure that your washer or dryer is in good condition every single day. Thus, whenever your washer or dryer breaks down do not hesitate to call and ask for our services at Five Star Yakima Appliance Repair (www.appliancerepairyakima.com). We offer high-quality repair services at an affordable price.
We have the tools, experience and training in repairing common washer and dryer problems as well as the complex issues. Normally, we load our vans with manufacturer parts for all main brands of washers and dryers such as Lennox, LG, Kenmore, Bryant, Sears, Armstrong, Carrier, Goodman, RCA and other common brands.
WASHER PROBLEMS
LOUD CONSISTENT NOISES
The most common repair that we have handled in washing machines is loud noises coming from this machine. The common source of this issue is due to a broken worn belt, broken pump motor or bearings. However, we will examine your washer first before repairing it.
WON'T TURN ON/AGITATE
We advise you to always check if your machine is unplugged or if any of the circuit breakers has flipped off. Besides checking the connections, the problem might be from a broken door latch, timer or thermal fuse. The dryer won't agitate if the agitator cogs, drive belt, coupler or transmission are not in good state. It is an issue we can fix in no time.
WON'T SPIN
If the wax motor, door latch or motor coupling is in good condition, your washing machine will spin properly. However, if it does not spin, it means that these parts need to be examined and repaired.
OVERFLOWS
The known causes for overflowing in a washing machine are the water inlet valve, the air dome tube or water level pressure switch that should be examined by experienced personnel.
NO HOT/COLD WATER
The reason behind your washer failing to produce hot or cold water is due to a broken temperature control switch or inlet hose that should be fixed.
DRYER PROBLEMS
LOUD/CONSTANT NOISES
In this case, the problem arises from broken bearings, worn belts and seals. They cause a dryer to produce loud noises and they should be fixed in the shortest period of time.
NO HEAT/WON'T DRY
If a dryer won't dry your clothes, it is not much useful. The common causes for these problems are either a broken heating element or cycling thermostat or broken high limit thermostat. These same parts are also known to cause a dryer to be too hot.
WON'T TURN ON/TUMBLE
You will want to be sure that your dryer has not broken down by checking whether it is unplugged or none of the circuit breakers has flipped off. If they are okay and still won't tumble, the heating element, the cycling thermostat, or the high limit thermostat needs to be replaced or repaired.
WON'T TURN OFF
This problem shows that there is an issue with the door switch or timer that makes your dryer not to turn off.
TIMER WON'T ADVANCE
The timer will not advance if the cycling thermostat or timer motor has broken down. It needs to be repaired urgently because your dryer will not work if the timer cannot advance.
CONTINUE READING: DRYER TIMER WON'T ADVANCE