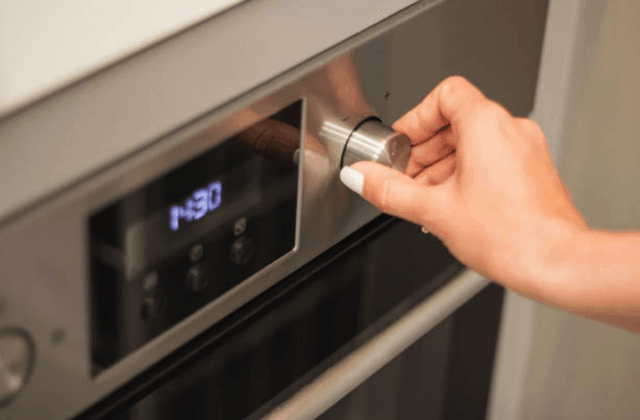 SAME-DAY REPAIR SERVICE:
(509) 571-2867
Do not worry about that stove or oven that has broken down in your house. This is because we will repair it for you in no time and you will have your stove running again. We wouldn't want you to fail to prepare your favorite meal because of a broken stove or oven. For this reason, you need to hire repair services from Five Star Yakima Appliance Repair since we offer same-day repair services for your cooking appliances (read more).
We also offer a 1- year warranty for the manufacture parts that we use during our day to day repair services as well as labor. Therefore, after receiving services from our appliance repair company and your stove or oven's problem does not stop, ensure that you give us a call.
STOVE PROBLEMS
WON'T TURN ON/ IGNITE
For your electric stove or oven to turn on, you need to have all connections in good state. This will help you in ruling out the problems that are causing your refrigerator not to turn on. Also, you should check the pilot light on the gas models. However, if there is a problem in the infinite switch or oven burner igniter or bake or surface element or broil element is having an issue.
BURNER/OVEN WON'T HEAT
The burner or stove should be able to produce heat for it to function properly. Nevertheless, the oven may not produce heat when the bake element has broken or the oven sensor has malfunctioned. On the other hand, the burner will not heat if there is a broken element or burner switch or terminal block.
TIMER/PROGRAM ISSUES
The control board on a stove will have to be replaced with a new one if the timer or the program settings do not work. We fix control boards for brands such as Sears, Kenmore, GE and LG among other brands of stoves and ranges. We also offer a 12-month warranty on labor and parts.
OVEN IS TOO HOT
Well, nobody wants to have an oven that cannot be hot. However, an extremely hot oven may get out of hand especially if it is handled carelessly. This issue is caused by a broken thermostat or sensor and it needs to be repaired in the shortest period of time. Also, ensure that when trying to troubleshoot this problem, you are extra careful to avoid burns.
IGNITER WON'T LIGHT
This is another common stove problem that we have attended to for a long period of time where a stove's igniter will glow but fail to light. The main reasons why the igniter won't light is a broken electronic control, surface igniter, temperature sensor or safety valve.
DOOR WON'T OPEN
For ovens especially the new models that are self-cleaning, they often have problems with their doors as they fail to open after a cycle. This issue is caused by a broken door latch, seal or thermostat that should be repaired or replaced with new ones. Call us when you feel your stove is having a problem and we will examine it and carry out the necessary repairs.