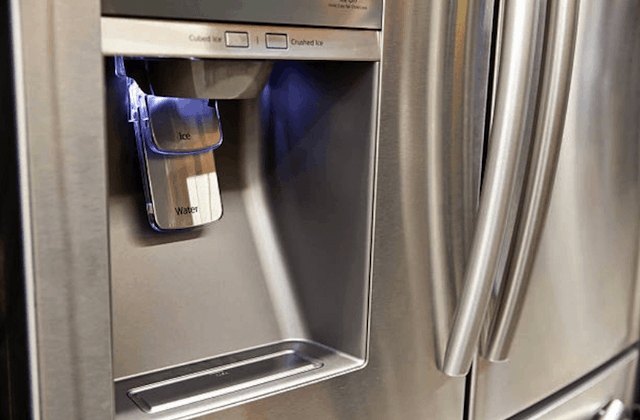 SAME-DAY REPAIR AVAILABLE:
(509) 571-2867
A refrigerator is referred to as the centerpiece of the kitchen. This is because you use it to store almost all types of foods especially if you prefer buying food in bulk. However, a refrigerator breakdown can lead you into huge loss since your food may get spoilt. We have therefore addressed this issue with refrigerators for you to be aware of the shortcomings that a refrigerator may have.
Also, when your fridge breaks down, you will need to hire repair services from a trustworthy company. Five Star Yakima Appliance Repair is the best place to request for repair services. this is because we offer same-day repair services, thus, we will make sure that a day will not end without your dishwasher running as it was before.
REFRIGERATOR PROBLEMS
LOUD/CONSTANT NOISES
For a refrigerator to produce loud noises there must be a problem with one of its parts. In some cases, the loud noise is brought about by a broken condenser fan motor and in other cases the evaporator fan motor that has broken down might be the reason why your refrigerator is producing loud noises.
WATER LEAKS
A refrigerator leaks too. However, when you experience this, it is a sign that your refrigerator is having a problem somewhere that needs to be attended to. The most common causes for leakage in a refrigerator are either a broken door latch or closure or a broken water inlet valve.
WON'T START
Poor connections may lead to your refrigerator failing to start. Therefore, always check if your fridge is plugged in and none of the circuit breakers has stumbled. However, if your fridge does not turn on due to poor connections, then it means that the temperature control in the freezer or water fill tubes or the water inlet valve has broken down and needs to be repaired.
ICE MAKER WON'T MAKE ICE
As long as your refrigerator is on, the ice makers should make ice cubes continuously. Failure to do so, it will imply that the ice makers are broken. Their breakage is usually caused by either broken water fill tubes or the temperature control in the freezer or broken water inlet valves. Also, if your ice makers break, they will take longer to make ice or sometimes even produce ice cubes that are smelly.
FRIDGE TOO COLD/TOO WARM
Your fridge needs temperature for its normal functioning. However, this same temperature could lead to issues on your refrigerator. Your fridge may become too warm if the inlet damper is broken and on the other hand it may become too cold because of a broken temperature control or thermostat. We will diagnose the problem and fix it.
BROKEN WATER DISPENSER
Water dispensers rarely break down. If your water dispenser breaks down, either the dispenser actuators or the water inlet valves have broken down.
DOOR LATCH/BULB PROBLEMS
Broken door latch or closure may cause your refrigerator to leak and have condensation problems. When you experience leakage, just give us a call. We will carry the manufacturer's gaskets, seals and hinges since they are parts that are used to repair broken door latches.